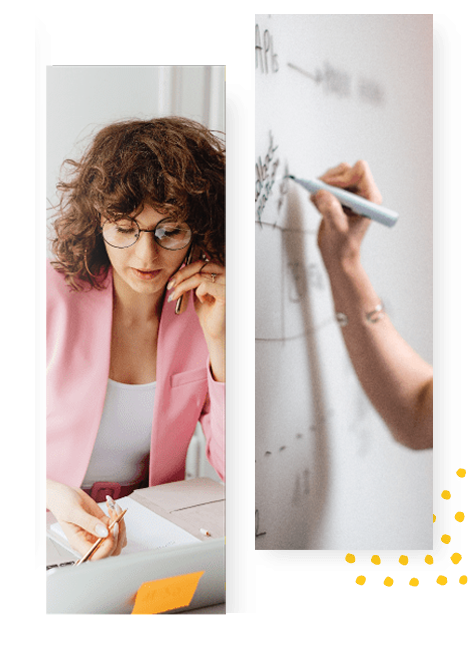 Case Studies
Research
We work with many companies to do unique, specialized research initiatives to provide market data and intelligence, establish strategic thought leadership and subject matter expertise, and lead generation through whitepapers and other marketing assets. Research capabilities range from online surveys, polls, and environmental scans via the web to telephone interviews, in-person focus groups. Gain a competitive advantage through intelligent marketing and branding that's driven by market intelligence and perspective.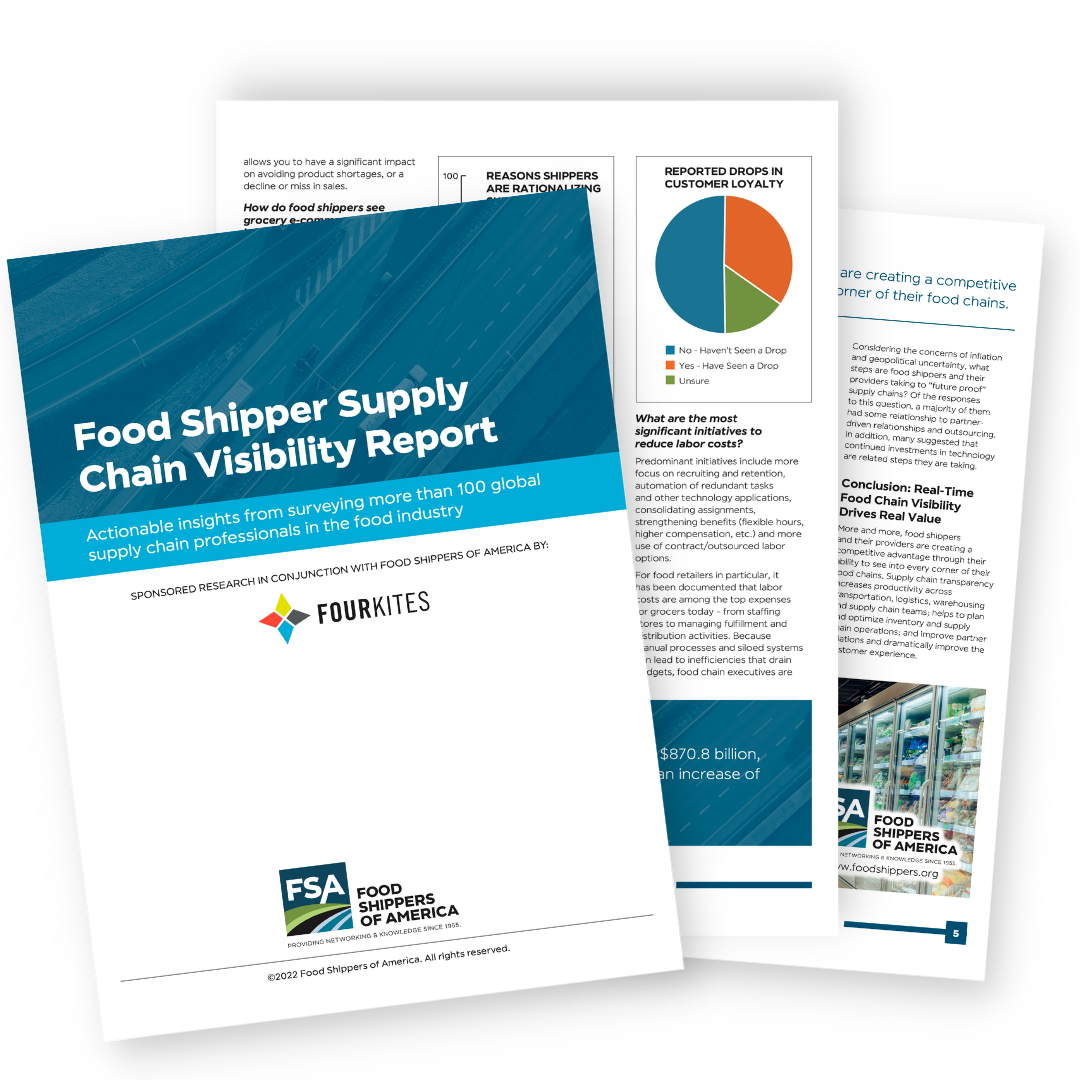 Research
Research on Food Chain Visibility for Market Intel, Lead Generation
FourKites is the world's leading supply chain intelligence platform to deliver real-time visibility and execution for Fortune 500 companies and third-party logistics firms (3PLs) across 200 countries worldwide.
FourKites commissioned MindShare Strategies to deploy a research initiative to provide market intelligence and qualified lead generation among food manufacturers, retailers, distributors, 3PLs and freight brokers in the food and beverage industry.
MindShare Strategies designed and executed a research initiative that included an 15-question online survey, targeted interviews and focus groups on the topic of supply chain visibility. The research was statistically valid with nearly 120 participants involved.
The content of the whitepaper then covered predominant challenges by food shippers, serious disruptions in food chain operations, the financial impact on product shortages, emerging trends in grocery e-commerce, answers the question if food shippers are rationalizing SKUs, current challenges in talent shortage and labor costs, rising economic concerns and geopolitical uncertainty, and customer loyalty in the wake of the COVID pandemic. The whitepaper continues to provide qualified leads to FourKites and value to members of Food Shippers of America (FSA).
For more information and to download a copy of the whitepaper: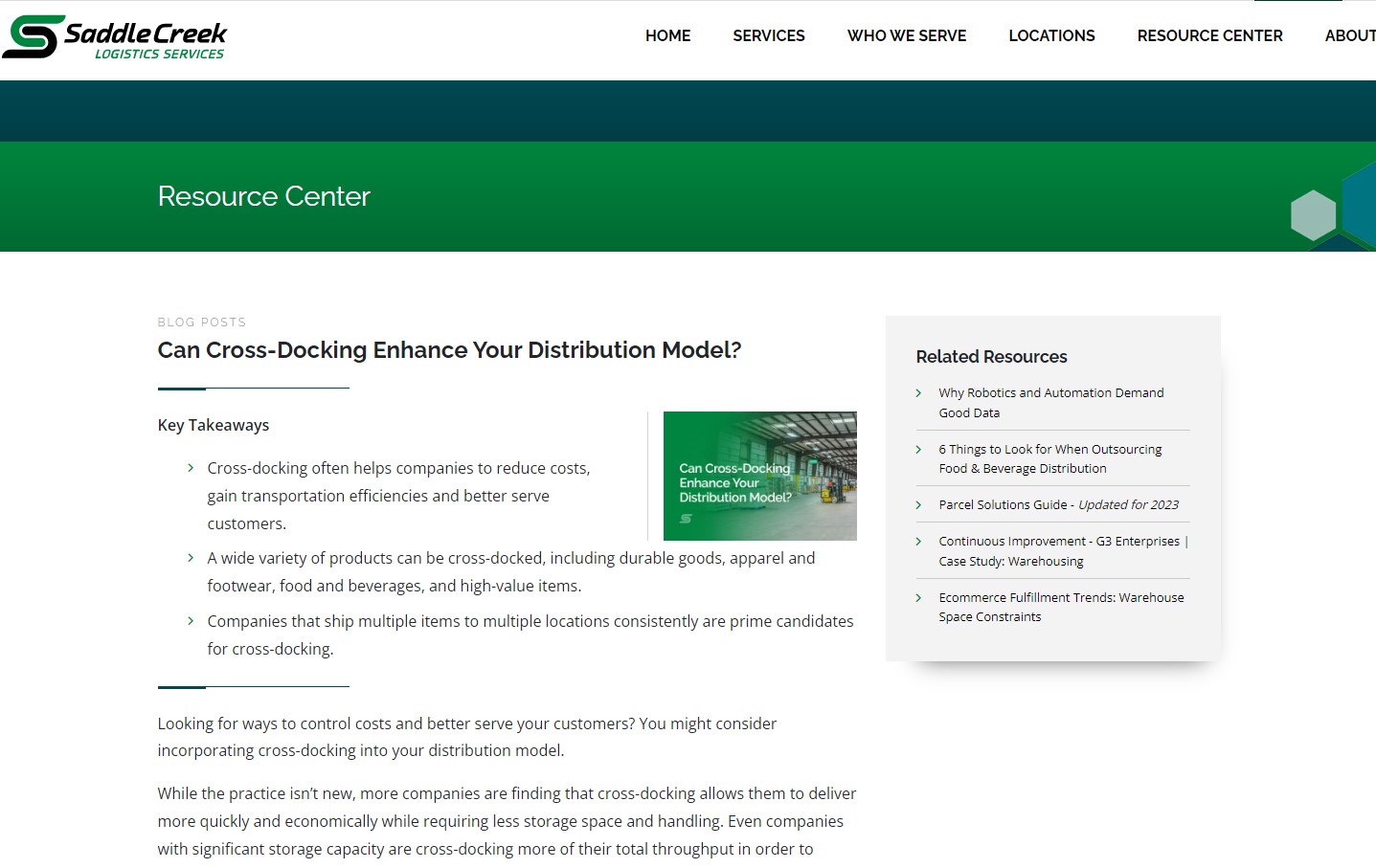 Research
Research To Build A Reputation In Cross-Docking
Saddle Creek Corporation is a third-party logistics company that provides integrated warehousing, transportation and contract packaging services. The 3PL had been successful in using cross-docking to move customers' products more quickly, efficiently, and cost effectively and wanted to grow its business in this area. The company saw an opportunity to learn more about cross-docking practices and trends while sharing its own expertise with the marketplace.
MindShare Strategies helped establish the company as an industry expert by conducting an industry survey, creating a whitepaper based on the survey results and insights from Saddle Creek executives, and marketing the whitepaper to the marketplace through a research-based integrated marketing communication campaign. ROI included:
Strengthening the reputation and brand in the area of cross-docking
Establishing subject matter expertise in this area and providing relevant content to which Saddle Creek executives could refer
Generating qualified leads from distribution, transportation and supply chain decision-makers in the area of cross-docking.
See Additional Case Studies
Ready to Transform your Business?
MindShare Strategies provides clients in the transportation and logistics industries with a broad range of results-oriented marketing, sales, communications, and management capabilities that generate results.